*This post may contain affiliate links. As an Amazon Associate we earn from qualifying purchases.
Most of us have at least a small tool box that we keep on hand for things like hanging pictures or tightening loose screws. But if you're like me, maybe you have to ask for advice on more in-depth projects. Whether you're a professional or you just really need to push a screw through some tough material, you're going to need an impact driver.
An impact driver looks a lot like a drill, and many people think they are interchangeable, but there are in fact some differences. Generally, drills will work better for more careful and precise jobs, because impact drivers are heftier and provide more torque in order to push the screws through dense material. However, impact drivers are definitely becoming more popular because they will get a job done quickly, and as an added bonus, they are less likely than drills to strip screws. Overall, if you need more power and aren't as concerned with precision, you're going to want to purchase the more expensive impact driver over the drill. To make sure you are getting your money's worth, keep reading to discover the best impact drivers currently available on the market.
How We Chose Our Ratings
I scoured the internet for the qualities of each of these impact drivers, and then I assessed what other users had to say about their experience with the tools. I considered the price of the tool along with its performance and the satisfaction of those who purchased it.I then assigned a rating out of 5 stars for each of the impact drivers I researched, to give you an idea of how the price matches the quality of the tool.
​
[amazon link="B06ZZK5MDB"]
[amazon box="B06ZZK5MDB"]
This model is one of the most highly reviewed I could find, but I was only able to find it as a piece in a larger kit. However, I believe each piece in the kit would be handy. The package includes the DCF885 1/4″ impact driver, two 20V MAX* Lithium Ion 1.5 Ah battery packs, a charger, a belt hook, and a bag to keep everything together. The impact driver and kit are available for almost two hundred dollars from Home Depot, Lowe's, and Woodworker's Supply, which were the lowest prices I was able to find.  Woodworker's Supply did not offer any reviews, but both Home Depot and Lowe's listed the impact driver as 5 out of 5 stars.
The highlights of this impact driver include its affordable price as well as the fact that it is incredibly powerful for something as small as it is (it's only 5 and half inches long and weighs only 2.8 pounds). It would not be difficult for any adult to lift this tool, but it is important to be wary of its torque and power. The driver is very compact, so it will fit into most toolboxes or on most workbenches without getting in the way of all your other tools.
This impact driver is also cordless, so it is not cumbersome to carry around, and you don't have to worry about tripping over cords in your haste to complete a project. I know it's important to me to eliminate extra pieces if I can, so I don't have to worry about so many moving parts while trying to focus on being careful and precise. Another benefit of this driver is the lighting. There are 3 LED lights that operate on a 20-second delay after you have released the trigger, assuring that the driver will continue lighting up otherwise dark work spaces. Again, safety is key, and you certainly do not want to be drilling in the dark.
Important to note about this specific driver is the torque, which is our main priority when looking for a specific driver. We need to know how much torque is being applied so we know how long a project will take to finish. The DEWALT DCF885 ¼ inch driver provides a maximum of 1400 in. lbs. of torque and operates up to 2800 RPM and 3200 IPM at its highest setting. This results in a fast and efficient job on any project where a power tool is needed.
Surely you want to know how other users have responded to this tool. The news is good: 96%of customers recommend buying this product. Customers were pleased with the compact size of the tool along with its ability to pack a real punch. Many satisfied customers mentioned the light weight of the impact driver and its durability, saying it would last them a long time even if they were completing lengthy projects on a regular basis. 
[amazon link="B00HUCUHMC"]
[amazon box="B00HUCUHMC"]
This product has fewer reviews, but 100% of customers would recommend it, which always makes me think it must be a worthy tool. This model operates at the same speeds as the DEWALT selection,but provides 1500 in. lbs. of torque rather than the DEWALT's slightly lower 1400 in. lbs.
The Boschtool is available for the significantly less expensive  because of its lower voltage. The DEWALT model has 20V while the Bosch has 18. There is still a rather large price discrepancy, which I found it is because the DEWALT model offers free shipping to your home, whereas the Bosch requires the hefty truck delivery fee of $69.00. Considering this, the two tools are more comparable in price, but the Bosch is still less expensive.
We again need to look at what othert rustworthy customers are saying about this tool. Several reviews cited the power the tool is capable of, mentioning that it is able to drive through just about anything with ease. One review even stated that the customer used thetool to drive through masonry, which is notoriously tough. Users were also pleased with the extended battery life, saying they were able to use the tool all day long without having to pause their work to charge the driver. Long battery life is important to me, because once I get into a job, I absolutely hate having to stop before I am finished. Being forced to pause my work in order to charge a dead battery would drive me crazy.
As I said, every customer who reviewed this tool recommended it to other users on the site, so it was difficult to find any complaints. However, one slight irritant to a customer was that the case provided for the impact driver was soft, rather than the hard-shell case he was expecting. I agree that the description of the tool needs to be changed to reflect exactly what accessories it will come with, but of course, the case does not affect the quality in performance of the drill.
[amazon link="B077GNX1KW"]
[amazon box="B077GNX1KW"]
If you are looking for something less expensive, you do have the option of purchasing only an impact driver, without any batteries or chargers. Ryobi offers the tool and belt clip for a lower price , or you can still purchase the kit including charger, two batteries, and the carrying bag for the slightly higher. Truly it depends on your preference whether you want the bare bones tool or the useful accessories. Either way, customers were generally pleased with this tool as well, naming it one of the best impact drivers on the market.
Perhaps most impressive about the Ryobi model is its capacity for torque, as it can produce up to 1800 in. lbs.This should get just about any fastening job done easily and efficiently. The 1800 in. lbs. is, of course, the highest setting; the tool also operates on medium (1100 in. lbs.) and low (400 in. lbs.) settings. This ensures that you have the torque you need for a project of any size or toughness. Keep in mind,however, that this tool is meant for driving screws, not tightening bolts, as one customer hoped to do. An impact wrench would be better for that kind of job, such as on a car tire.
Customers who purchased this product were particularly pleased with the three speeds offered, as some jobs require a very hard and fast impact while others do not. Reviews also mentioned how handy and bright the LED lights were, as many users did not realize how dark it would be without them. We tend to work throughout the day without even noticing the diminishing light, so it is important to have lights on our tools to keep us working safely.
Customers raved about this tool almost as much as the other two listed so far, but a few did complain about the driver burning up after a few months of use. They were hoping to use the maximum torque on the tool day in and day out, but this put a lot of stress on the driver and did wear it out after some time. Many people tend to write their reviews soon after they buy the tool, so it is very possible that other customers suffered from a burnout a few months down the line as well, but they did not return to the site to correct their reviews. 
[amazon link="B00M9D5JIO"]
[amazon box="B00M9D5JIO"]
Another option if you are looking to buy only the impact driver and no accessories is the Makita model. This tool comes with the optional add-on of the battery pack for an additional $79. The price is slightly higher than the Ryobi, and the torque available is slightly less, at 1460 in. lbs. at its maximum setting. The weight of 2.8 lbs. when the battery is attached was identical to the other models listed, as is common for impact drivers of this compact nature.
This model does not seem like the most bang for your buck when compared to the other brands I have researched, but customers were still generally very pleased with its performance. Users stated that the tools held up for long periods of time, even under heavy use at high power. As with the other models, customers appreciated the LED lights and the light weight of the tool. A customer did mention his dissatisfaction with the protective rubber layer on the handle of the tool, as his hands caused the rubber to peel away after a few weeks of use, but he still considered the driver to be of great quality. The pros of this tool definitely outweigh the cons.
​
[amazon link="B01F3U88VE"]
[amazon box="B01F3U88VE"]
A final option for those looking for only the tool itself is the RIDGID brand offering. This one had the highest amount of torque I could find listed,at a maximum of 2250 in. lbs. As with the other tools, this model has 3 different speed settings, allow the user to operate at the speed best suited to their hand and project. The unique aspect of this model is that it is brushless, which means the motor can run for longer amounts of time. This is reflected in the higher price of this option, coming in at $119 for the tool only.
Reviews are again positive for this impact driver, with users praising the placement and brightness of the lights,the three different torque settings, and the relative quietness.  However, one customer did note that after a few hours of use, the drill was hot to the touch and she was unable to continue using it comfortably. Other than that, customers had no significant complaints,so I believe this is a quality purchase if it is important to you to have brushless motor technology. 
Comparison Table
[amazon box="B06ZZK5MDB,B00HUCUHMC,B077GNX1KW,B00M9D5JIO,B01F3U88VE" template="table"]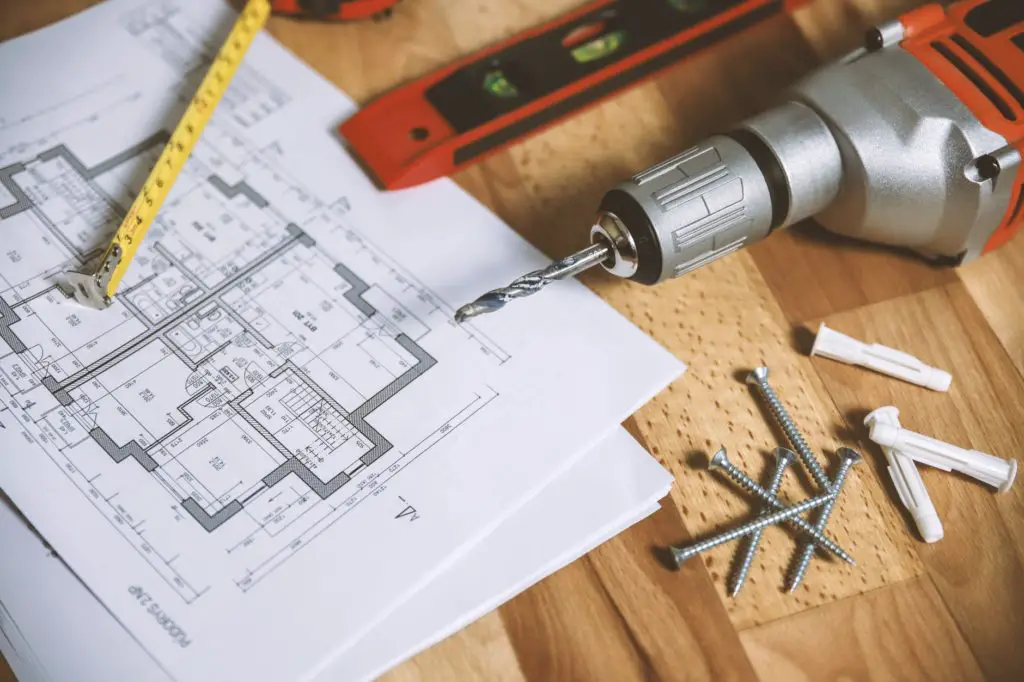 Buyer's Guide
When trying to make an informed decision in purchasing power tools, make sure to consider what exactly you will be using the tool for. If you are looking for a high-quality impact driver that has impressive torque, surely one of the options on this list will satisfy your needs. If you are wondering what to look for when purchasing your own tool, I recommend checking the size, torque, and battery life. You don't want something too heavy, but you do want long-lasting power. Hopefully, this guide will help you in your search for the best impact driver you can find.