*This post may contain affiliate links. As an Amazon Associate we earn from qualifying purchases.
Composite decking is quickly becoming the top alternative to all-wood decking.
What makes it so appealing is the fact that it is environmentally friendly and easier to maintain than traditional wood decks. While wood decks are beautiful and represent everything summer, they can be difficult to maintain.
Between repairing splinted, warped and rotten wood, and cleaning and staining it regularly, all-wood decks can turn into quite the pain. Because composite decking is made up of both recycled and new materials, they are becoming easier to maintain so users can enjoy them more.
​5 Best Composite Decking Brands
When alternatives to wood decking began coming out in the 1990s, people were more than happy to pay the higher prices for the plastic-composite material knowing that it would be easier to maintain every year.
Are you looking to replace your old, worn out wood deck? Or maybe looking to build your first deck, but want something lower maintenance? Then check out our list below, as we talk about our list of the top five composite decking brands of 2018.
​1. Trex Transcend Decking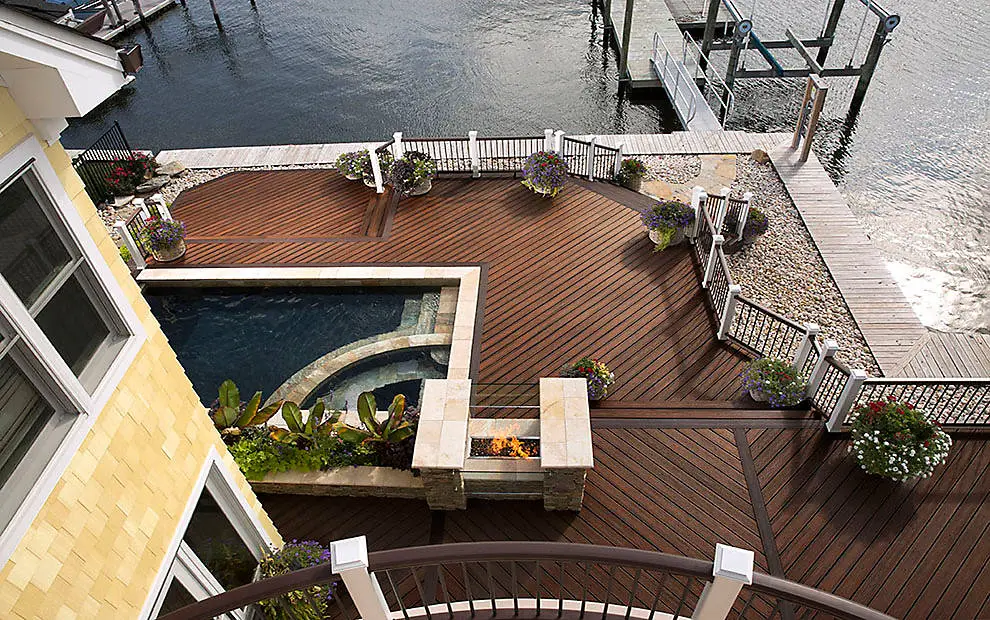 Trex is the world's #1 decking brand and is engineered with "unrivaled fade, stain, scratch and mold resistance." Their decking is made up of 95 percent recycled products including both reclaimed wood and recycled plastics.
Trex's decking maintains its vibrant, luxury colors in all weather and comes in deep wood-grain patterns that "leave other composites in the dust." Trex offers a 25-year limited residential fade and stain warranty. 
​2. Azek Decking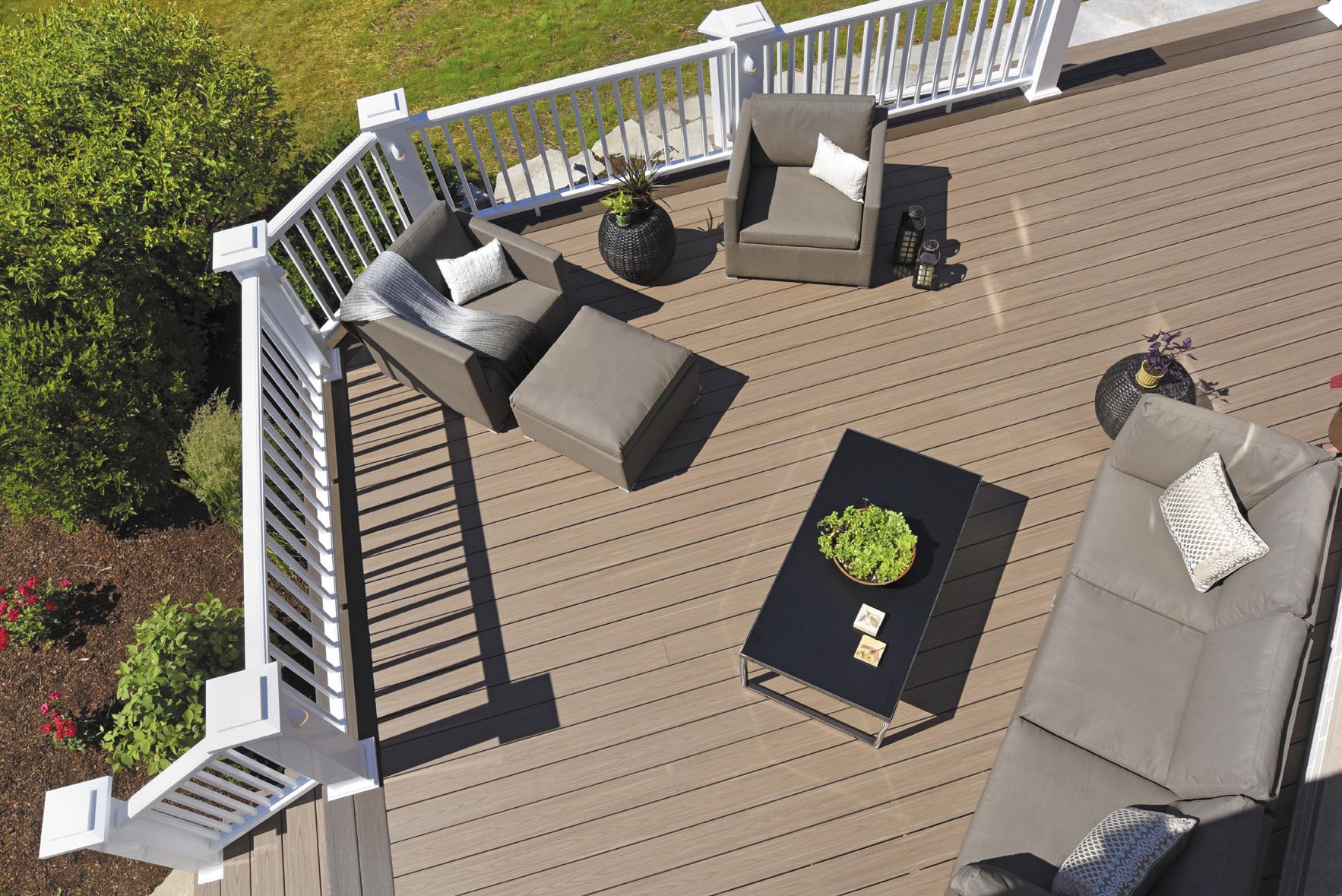 Azek's polymer decking materials are considered top of the line when it comes to quality and beauty. The company's Alloy Armour Technology was created by their team of scientists and designer. They engineered high-performance decking materials that are said to withstand the test of time and nature with "unparalleled beauty." Azek offers a limited 30-year fade and stain warranty, and a limited lifetime warranty against material defects, termite and rot damage. 
​3. TimberTech Decking
TimberTech provides peace of mind to homeowners with its composite decking coming in a wide variety of colors and grains that retain the look and feel of traditional hardwood without all the hassle.
Made of both plastic and wood fibers and coated with a composite cap, this decking is said to be more resistant to the elements than traditional wood and also provides durability, mold and mildew resistance and a splinter-free surface.
TimberTech provides a limited 30-year fade and stain, material defects, termite and rot damage warranty. 
​4. Fiberon Decking

Fiberon began in North Carolina as a manufacturer of wood-plastic composite decking in 1997. The company now offers composite decking in a wide range of options, colors and finishes with all the warmth and appeal of natural hardwood and without the time and maintenance needed. Fiberon offers customers a 25-year limited stain, fade and performance warranties. 
​5. Cali-Bamboo Decking

Cali-Bamboo composite decking allows homeowners to enhance their outdoor living space with decking that requires no painting or staining. With nine installation looks and three different colors and surface choices, this composite decking is not only beautiful but also termite resistant, water tested, and LEED qualified.
Their material is made up of at least 30 percent recycled bamboo fibers and 70 percent recycled plastics. Cali-Bamboo decking has a 25 years (residential) or 10 years (commercial) under normal use and conditions.
​What You Need to Know About Composite Decking
Not only is composite decking great for those wanting a low-maintenance deck, but it is also environmentally friendly.
According to This Old House, most composite decks are made from waste such as sawdust and recycled plastic. "Every 20 feet of decking contains about 30 pounds of material that would have ended up in a landfill."
Composite decking can range anywhere from $4 to $7.20 per square foot, and most manufacturers offer either a 25-year or limited-lifetime warranty. While most composite decking is made up of the same materials, they can range quite a bit when it comes to price.
And if you are looking for something that has a more realistic wood appearance, you can bet you are going to pay a little bit more.
​Is a Composite Deck for You?
Despite even the best composite decking falling short in the wood-like appearance and costing more initially, it is a cost more and more people are willing to swallow for peace of mind, knowing they don't have the daunting task of maintaining it like you would an all-wood deck.
With most composite decking coming in such a wide variety of colors, patterns, and prices, there is no doubt you will be able to find something that not only fits your budget. But that also fits your aesthetic tastes, and before long, you could have the worry-free deck of your dreams.