*This post may contain affiliate links. As an Amazon Associate we earn from qualifying purchases.
The Best Gutter Guards on the Market and Why You Need Them for Your House
When you think of investing in your home, a gutter guard system may not be the first thing that comes to mind for protecting your investment.
Or, maybe you've already spent too many afternoons throughout the year trying to clear all the debris and insects that have collected in your gutters. Each time you have to get out your ladder, climb up multiple steps, make sure you keep your balance while removing the filth.
And then there is the debris-the wet, grimy, disgusting debris that you have to safely remove while trying to balance on your ladder.
At this point, you've probably told yourself that there has to be a better way to keeping your gutters cleaned.
| PRODUCT NAME | IMAGE | RATI​NG | DETAILS |
| --- | --- | --- | --- |
| | | | |
| | | | |
| | | | |
| | | | |
| | | | |
| | | | |
Why Do I Need to Know Which Are the Best Gutter Guards?
First, let's start with the question of whether or not you even need gutter guards. Are they really worth the investment?
Gutter Guards Protect Your Home
Your gutters are on your home to protect it from rain damage. They help remove excess rain away from your home.
However, they can easily become clogged with leaves, bird's nests, sticks, critters-the list goes on and on. This is where gutter guards come in.
They are designed to either be installed on top of existing gutters or on the inside. The guards are designed to keep them free from as much debris as possible, lessening the chance of damage to your home.
Gutters can also become easily weighed down from ice and snow. The ice can build up in them which can block the flow of rainwater, preventing proper drainage.
The simple fact is that most likely, you need gutter guards to keep your gutters from filling up with debris.
Clogged gutters can cause costly damage to your home. If left clogged, the debris can cause damage to your roof, damage your foundation, your siding and an increased chance of mold and mildew.
Gutter Guards Can Increase the Resale Value of Your Home
Gutter guards are generally thought of as a good investment for your home as well. If you think you could possibly have to sell your home, this will be considered an improvement and could even add value to your home.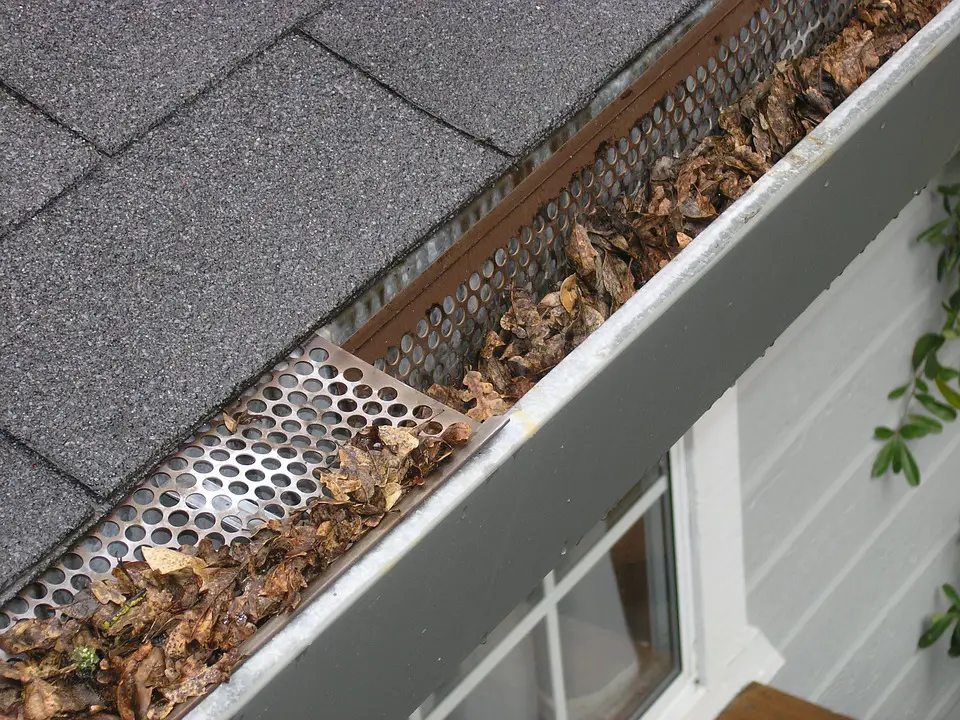 Less Time and Effort Spent on Cleaning and Maintenance
Keep in mind the time involved while cleaning your gutters. While gutter guards won't prevent you from ever having to clean again, they will definitely lessen the amount of time you have to spend cleaning.
You'll still need to remove debris and check your gutters once a year. Without gutter guards, it's recommended you clean your gutters four times a year.
If you want to spend as little time as possible on a ladder clearing debris, then gutter guards make sense for you to invest in.
Take into consideration that choosing to install even the best gutter guards doesn't mean you'll never have to clean and maintain your gutters again.
The gutter guards are designed to keep the large items out, which should save you time and effort over the long run.
You will also need to factor in the type of weather your gutter guards are expected to perform in. For instance, someone in Phoenix, Arizona is likely not too concerned with the amount of ice and snow the gutter guard system can handle.
However, a homeowner in Fargo, North Dakota will certainly need to factor in the performance under the weight of ice and snow.
With so many choices out there, how do you know which type will be the best gutter guard for your house?
Types of Gutter Guards
Now that you've decided that you'd like to install a system for your gutters, it's time to evaluate which could be the best gutter guards for your house.
The following list of products was pulled together after researching the multiple types of gutter guard systems are available for purchase in the market.
While there are many brand-name options available, we thought it would be important for you to understand the basics of each system and what they have to offer.
Generally speaking, there are 6 types of gutter guards available. We will take a look at each type and discuss the pros and cons of each.
Then you can decide which gutter guard you think would be the right choice for your home.
Gutter Brush: GutterBrush Leaf Gutter Guard for Standard 5 Inch Rain Gutters
Gutter brush gutter guards look like a bristle brush that's installed inside your gutter and it keeps the debris from clogging.
It's almost as if it "catches" the debris and keeps it on the brush, making it easier for you to remove or allowing debris to fly away on its own.
You usually purchase several of these and place them throughout the length of your gutters.
The larger items such as leaves and small branches won't be an issue. This is an ideal choice if you don't have a tremendous amount of foliage around your gutters.
  PROS
CONS

Foam gutter guards are more like a foam-filler. They are made from porous polyurethane. It's designed to fill up your gutter and thus keep debris out. The foam gutter guard is installed on the inside of the gutter.
  PROS
Check Circle
Check Circle
CONS
Mesh screen gutter guards are usually made of stainless steel or aluminum and are designed to snap into place. They are installed underneath your roofing shingles.
If you decide to go with the mesh screen choice, you will want to choose a system that has as few seams as possible. The more seams among the mesh screen, the higher the chances of debris falling into the gutters.
  PROS
CONS
Unlike the mesh screen gutter guards, the nylon ones are installed to fit inside your gutter (instead of underneath the roofing shingles).
Because the nylon is placed on top of the gutter, it's considered a good choice for stopping large debris, including water and ice. The advantages of a nylon gutter guard system are:
  PROS
CONS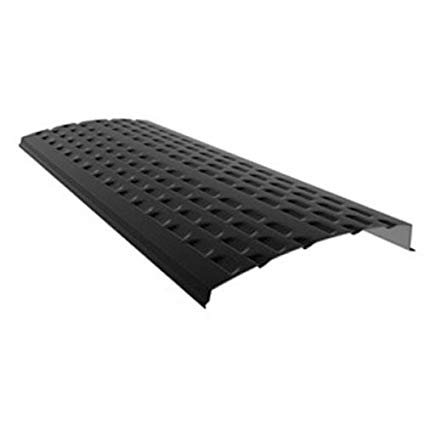 A Midwest reverse curve gutter guard system is one that is textured and points the water downward. It is a solid piece of material with slots on the side.
The edge of the gutter system is curved, which provides more of a surface area for the rainwater. The idea is the larger the surface area, the easier the reverse curve gutter guard can "move" the rainwater away.
  PROS
CONS
Also referred to as a non-gutter cover, the louvered system is made from aluminum louvers. The louvers are designed to move the water away from the roof.
The idea is that the debris will wash away with this particular design. You may even see this system advertised as an "alternative to gutters." The advantages of the louvered system are:
  PROS
CONS
You've Decided on the Best Gutter Guard System – Now What?
As you can see, there are multiple options for you if you decide to install a gutter guard system. Ultimately, you have to weigh which feature is the most valuable to you.
You'll then be able to confidently decide which are the best gutter guards for your home. You can choose a system based on cost, ease of installation, durability, amount of maintenance needed or a combination of all of these factors.
While choosing to install the system yourself could potentially save you thousands of dollars, you will need to think about the time commitment for undertaking such a project.
It's also important to keep in mind that there are many, many companies that install gutter systems.
Each one will try to convince you as to why their system has the best gutter guards on the market.
If you do have a company provide a quote for you, also inquire about the warranty and any other additional services that are included in the quote (such as maintenance, repair, additional cleanings, etc.)
Many companies can provide same-day quotes and are equipped to handle the installation in a timely manner.
As with other services for your home, you will definitely want to solicit multiple quotes for the install of the gutter guard system.
Keeping your gutters cleaned may not be a homeowner's favorite topic of discussion, but once the gutter guard system is in place, you'll be able to enjoy the benefits from it for years to come.
You'll also have the added satisfaction of knowing you have put on the best gutter guards for your home based on your own research and planning.